Last week, three members of our staff hit Capitol Hill as part of the first national LCV in-person advocacy week since before the pandemic. We were there to take your message to Congress at this critical time: pass President Biden's strong climate bill to create good-paying clean energy jobs and to save lives and money for North Carolinians, particularly communities of color and underserved communities who are hit first and worst by climate change and by high gas prices and power bills.
Director of Strategic Communications Dustin Ingalls and Clean Energy Campaigns Director Montravias King took Amtrak from Raleigh to D.C. last Monday, May 9th. They were joined by PowerUp NC Regional Field Organizer José Saucedo, who flew from Winston-Salem. PowerUp is a program of our Foundation.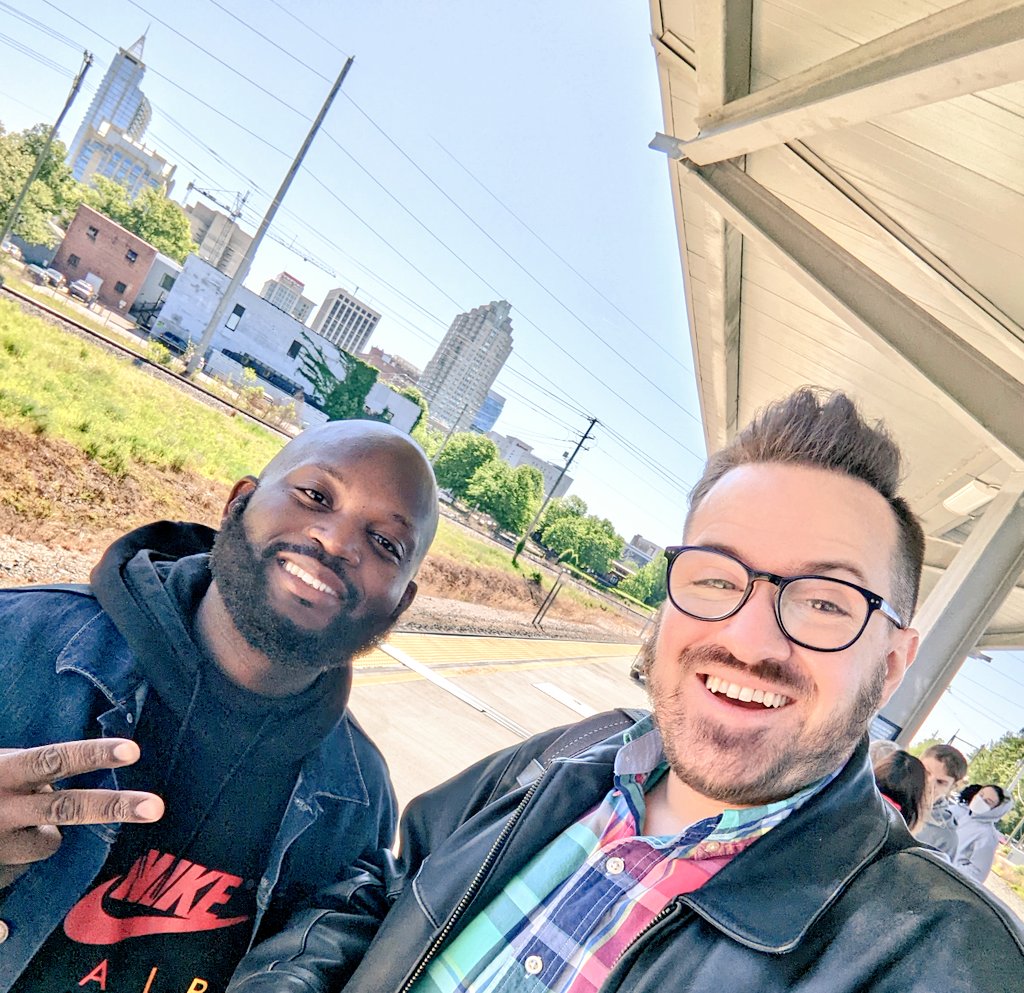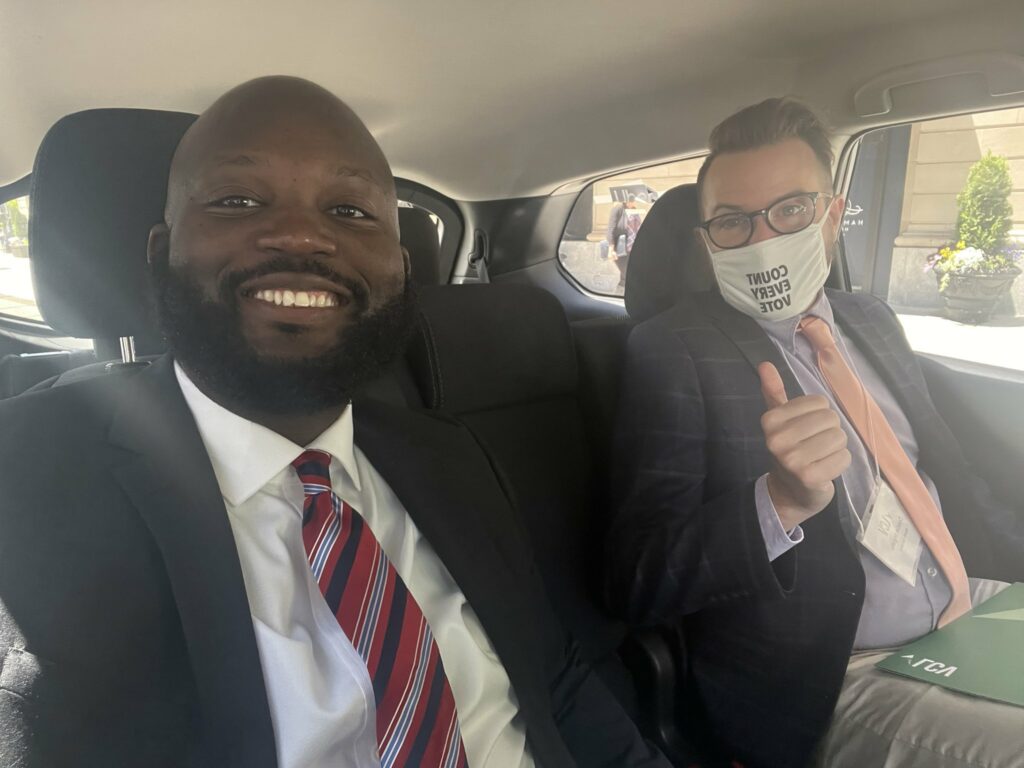 Tuesday, the three met with Congresswoman Deborah Ross (D-Wake County), who is a strong proponent of climate action, clean energy, and clean transportation. In fact, she just led a letter to her House and Senate colleagues urging them to keep a provision she worked to get inserted into the House-passed COMPETES Act in the final version of the bill going through House-Senate conference negotiations right now. That provision, which was not in the Senate-passed version of the bill, would overturn President Trump's moratorium on offshore wind energy. If this provision does not become law, those leases will be for nought, and so will all the jobs and domestic supply chain they would have created.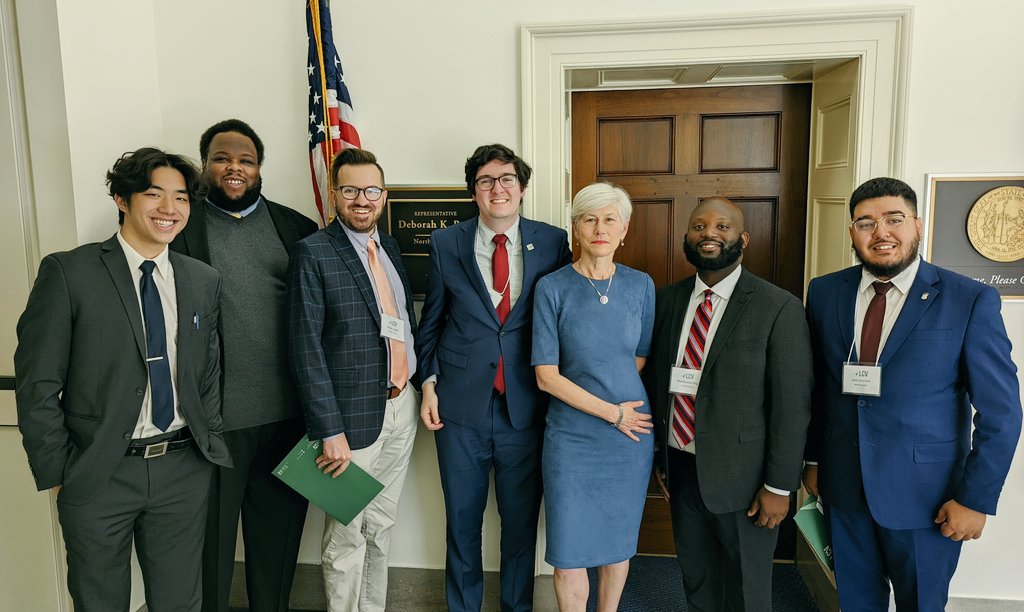 Speaking of offshore wind, on Wednesday, our staff joined members of state conservation leagues from Maine, Massachusetts, New Jersey, and Virginia in a meeting with Amanda Lefton and Walter Cruickshank, the respective Director and Deputy Director of the Bureau of Ocean Energy Management. BOEM is the federal agency in charge of offshore wind and oil drilling leases. That was particularly good timing because BOEM also held an auction for leasing rights to develop offshore wind farms in two areas off North Carolina's coast that day. We thanked Lefton for making these leases the first in BOEM history to encourage creation of a domestic offshore wind supply chain by offering up to 20% of the winning bids back to the lease winners for their investments on this front. We also urged BOEM to make sure that, while the job creation in our state is very much welcome, the energy generated off our coast also powers North Carolina homes and businesses rather than those in other states. Now that a Duke Energy subsidiary won one of those two leases, we will be working to ensure they include significant amounts of offshore wind energy from this development in their North Carolina integrated resource portfolio and carbon plan, which they released to the state Utilities Commission today, May 16th. More on that in future CIBs.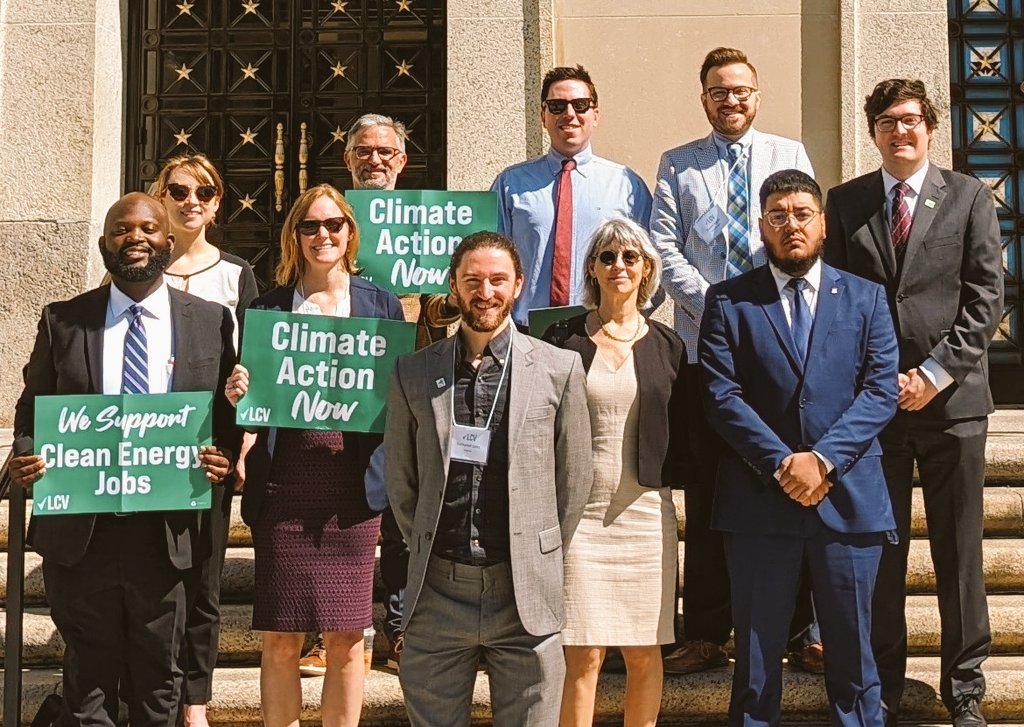 Now that we are home from D.C., it's time to keep up the pressure on Congress to get a strong climate bill to President Biden's desk. Click here to send a message to your senators and representative!