Congress may be dysfunctional at the moment because of partisan deadlock and the Senate black hole for progress known as Mitch McConnell's office, but environmental champions in Congress aren't letting that stop them. Over 150 members of the U.S. House of Representatives have signed on as cosponsors of HR 5221, the "100% Clean Economy Act of 2019," which was officially filed last Thursday. This bill sets a goal of 100% clean energy and net-zero greenhouse gas emissions by 2050. Tell your representative to support this bill!
NCLCV thanks North Carolina Representatives Alma Adams and David Price, who have cosponsored the bill.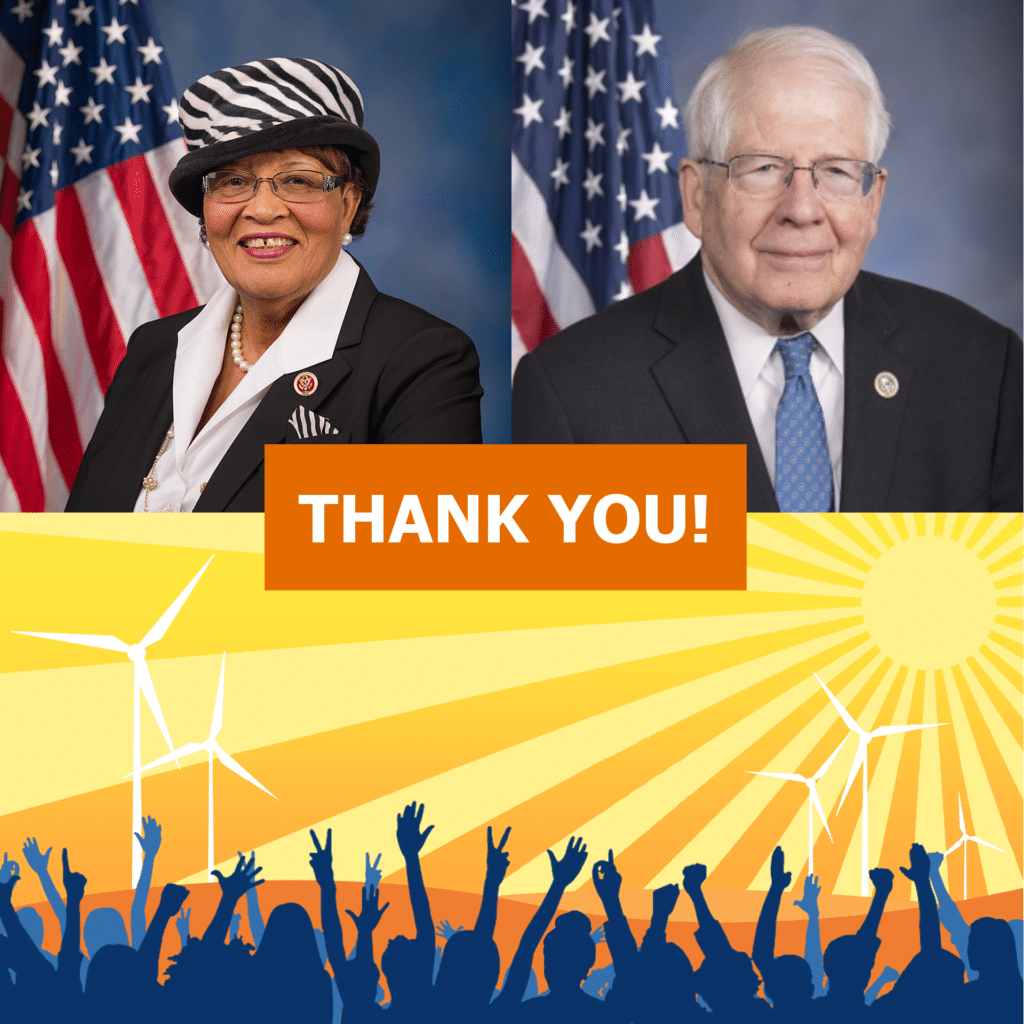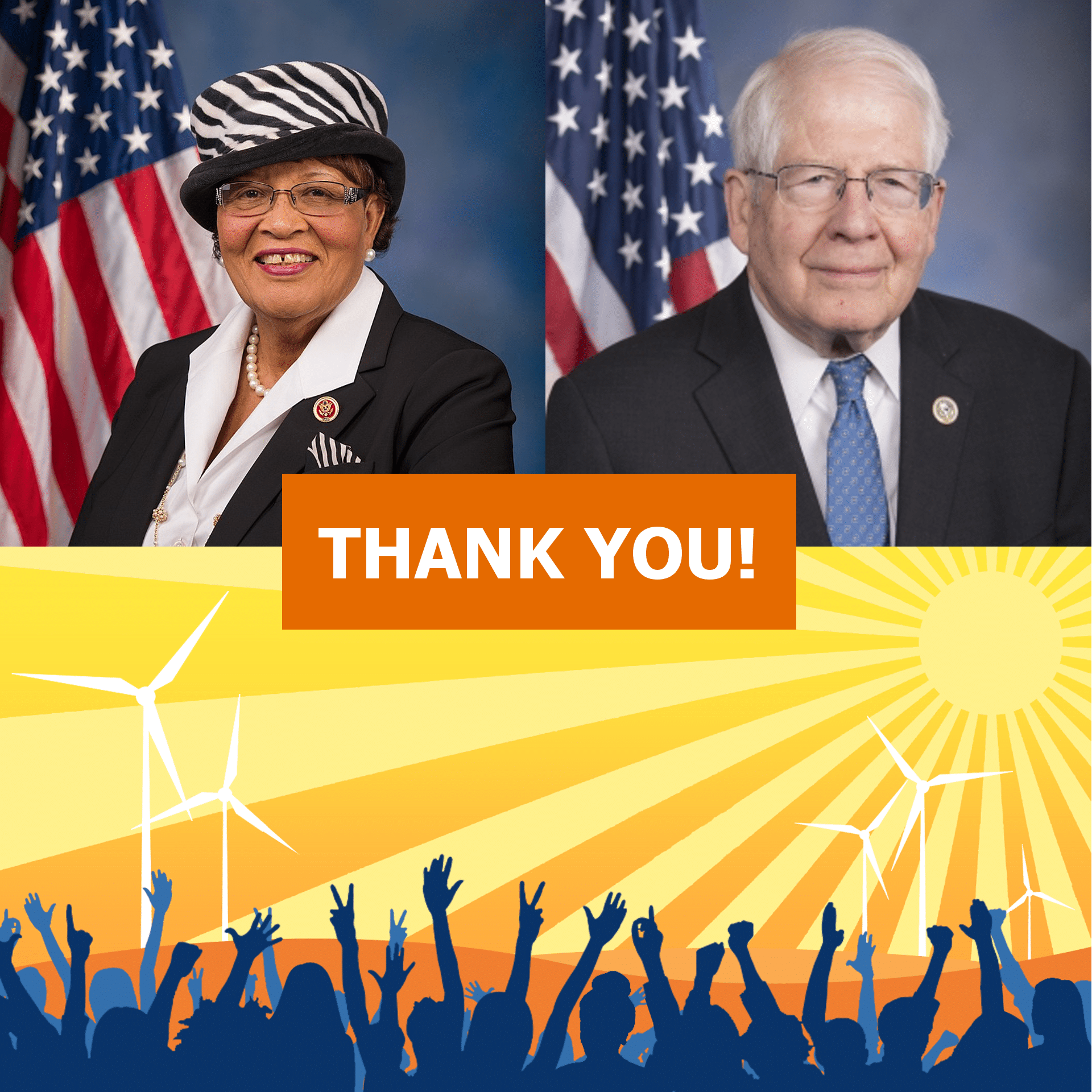 "The 100% Clean Economy Act sets forth a bold goal and recognizes that we must get started immediately on tackling the climate crisis in ways that also address racial and economic inequality," Gene Karpinski, LCV President. "This bill is a win for healthy communities and families and builds on the historic progress that states across the country are making. We commend Representatives McEachin, Haaland, Dingell, Blumenauer, Tonko and Pingree for their tireless leadership on this critical legislation."
The bill sets goals, calls for immediate action using existing authority, and lays out standards for expert input and public accountability. Its introduction continues the election-year drumbeat for urgent action to deal with the climate crisis. Here is a more detailed description of the bill.
A day before the bill's filing, Charlotte Mayor Vi Lyles testified to a U.S. House committee about the steps Charlotte is taking to thwart the climate crisis and embrace the clean energy economy.
"This is all part of our Clean Energy For All campaign to transition our economy to 100% clean energy by 2050. Progress is already happening at the state and local levels across the country, including right here in North Carolina. Gov. Cooper has released his bold clean energy plan. Charlotte and other cities have their own 100% clean energy goals. Now it's time for the federal government to step up," said Carrie Clark, NCLCV executive director.
Members of Congress take heed: If you don't act on climate, your replacements will.