April 8, 2019
Nuclear Deceit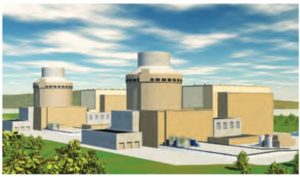 A South Carolina federal District Court judge has ruled that former executives of the public electric utility SCANA can be sued for fraud if they hide their now-cancelled nuclear plant's shaky status from investors.
SCANA executives' deceit in concealing problems with the plant's construction has roiled the state's economy and politics. Company shareholders are suing former executives to recover $2.7 billion in alleged value loss to their stock holdings. The judge's ruling last week allows the lawsuit to go forward to a future trial. Following the 2017 cancellation of construction plans for the two partially built nuclear reactors, SCANA's stock value plummeted.
Risky, economically inefficient nuclear plant construction is an economic loser for all concerned — ratepayers, taxpayers, and stockholders alike.
Up next, Dig It Up … Dig It All Up >>
To get news like this in your inbox every Monday, please sign up for our Conservation Insider Bulletin newsletter!