April 8, 2019
Say NO to Gutting Tree Save Ordinances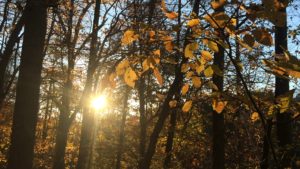 North Carolina state legislators have launched another attempt to further hamstring local environmental protections, this time those which regulate tree removal.
Senate Bill 367 would eliminate local governments' authority to regulate tree removal on private property. This would repeal the many local "tree save" ordinances which require developers to set aside some wooded area for conservation as part of their new projects. Dozens of municipalities currently have such ordinances.
Repealing those laws ignores mature trees' high value to communities. These trees improve appearance, clean the air, help cool neighborhoods in hot weather, and serve as bird and wildlife habitat.
The bill is scheduled to be heard in a Senate committee this Tuesday, April 9. Conservationists are encouraged to contact their State Senator, and urge them to vote no on anti-tree, anti-community SB 367. Find your senator here!
To get news like this in your inbox every Monday, please sign up for our Conservation Insider Bulletin newsletter!