Dear Conservation Voter,
For the last nine years, the General Assembly has been bent on rolling back decades of environmental progress that protected North Carolinians' health from polluters' worst abuses, advanced our clean energy economy, and preserved the natural beauty that makes this state a great place to live, visit, and do business. But the pendulum began to swing back in 2017. With significant help from NCLCV, North Carolinians showed a 30-year Duke Energy employee the door and welcomed Roy Cooper to the governor's mansion.
Gov. Cooper has lived up to his promise on our issues, bringing science back to decision-making, and putting public health and environmental enforcement back at the forefront of our government's priorities. In October 2018, he signed Executive Order 80, setting in motion a plan to move our state to a 100% clean energy economy with net-zero carbon emissions by 2050. That plan was released a few months ago, and Gov. Cooper's administration is moving to enact the parts that it can, like electrifying state-owned vehicles, expanding electric vehicle charging infrastructure, and improving state-owned building energy efficiency.
But fully enacting the plan requires major legislative action, and right now, legislative leaders are throwing up roadblocks and sending us in the opposite direction. The 2019 session was the longest in almost 20 years, and legislators threw a lot of spaghetti at the wall to see what would stick. They tried to allow Duke Energy to pad its profits and pay for coal ash clean up by raising your rates for three years at a time. They floated making electric and hybrid vehicle registration fees the highest in the South. They tried again to renew the wind energy ban across an even wider swath of our coast than their last moratorium. They wanted to let billboard companies clear more trees without local input. And they continue to shelve any bills that would tackle the climate crisis, boost our vital clean energy economy, fully staff environmental regulators, or deal seriously with persistent problems like coal ash, GenX, hog waste, and offshore drilling.
With your advocacy and the growing ranks of environmental champions backing up Gov. Cooper's vetoes after the 2018 elections, we have — at least so far — stopped the Duke rate hike, the wind ban, the billboard bill, the electric car rate hike, and other measures. But others we could not prevent, and just a few positive measures passed this session. It's clear the current majority isn't serious about protecting us from polluters or the worst climate impacts. So to see Gov. Cooper's plan come to fruition, we need our legislative Green Caucus to become a majority caucus in 2021.
Please use this scorecard to hold your legislators accountable for their votes. And use it when you consider your own vote next year.
Thanks,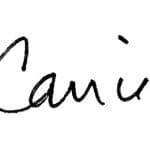 Carrie Clark, Executive Director