Pollution from PFAS, coal ash, hog waste, and other dangers pose a disproportionate threat to low-income communities and people of color. This injustice, whether incidental or on purpose, is commonly referred to as environmental racism.
But to understand environmental racism, we must first look at the inextricable ties between conservation and race since the dawn of the American environmental movement. In the late 19th century, President Theodore Roosevelt, Gifford Pinchot, and other conservationists spearheaded the protection of public lands and paved the way for later leaders like John Muir, Aldo Leopold, and Rachel Carson. However, they also supported pervasive and outdated views on racial superiority, social darwinism, and eugenics.
The environmental movement has historically been white and middle- to upper-class, with unevenly distributed harms and benefits from environmental decision-making along race and socioeconomic lines Environmental injustice means that historically disenfranchised communities are often at the frontlines of environmental harm, pollution, and health disparities. Recent attention on racial injustice highlights the need to redefine the environmental movement's work at the  intersection of racial and economic justice and equity.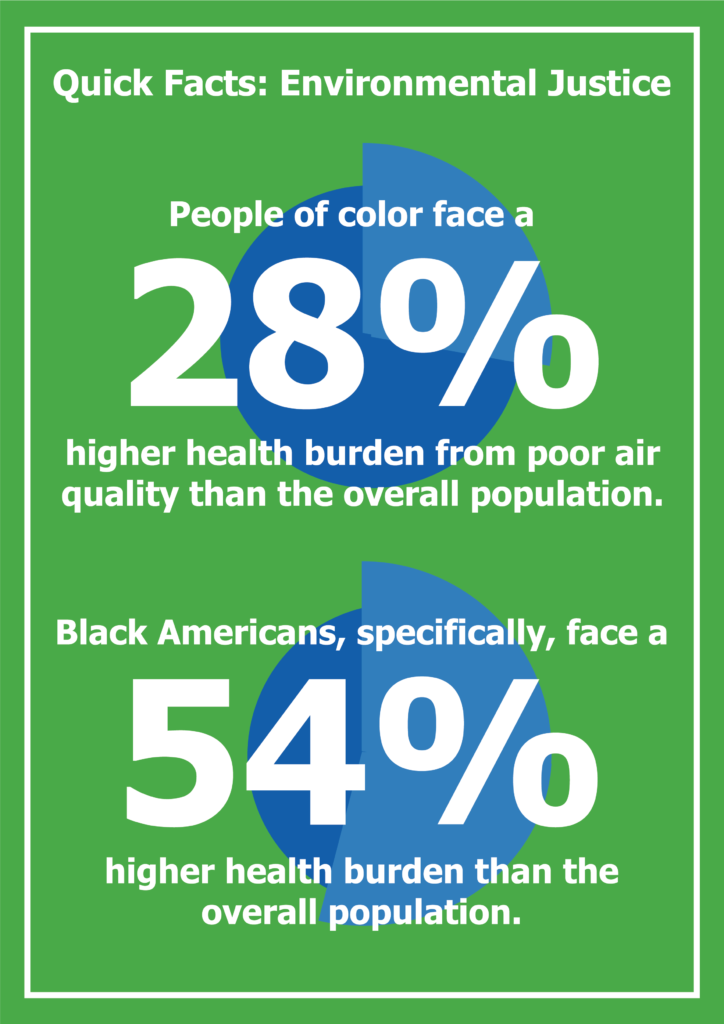 These disparities spawned the environmental justice movement in the late 20th century. According to the EPA, environmental justice is the "the fair treatment and meaningful involvement of all people regardless of race, color, national origin, or income, with respect to the development, implementation, and enforcement of environmental laws, regulations, and policies."
Environmental Justice in NC
The modern U.S. environmental justice movement started in Warren County, North Carolina, in 1982, when a predominantly Black community protested the dumping of toxic soils into their neighboring landfill. Despite being unsuccessful in their effort to stop the pollution, the community raised awareness of the adverse impacts people of color face because of environmental racism.
A recent example of these disparities in North Carolina is the Atlantic Coast Pipeline, which would have passed through central North Carolina communities where people of color and low income, already face hog waste and coal ash contamination.
Although these inequities have long been apparent, landfills, fracking projects, and hog waste lagoons continue to pose disproportionate threats to low-income communities and communities of color.